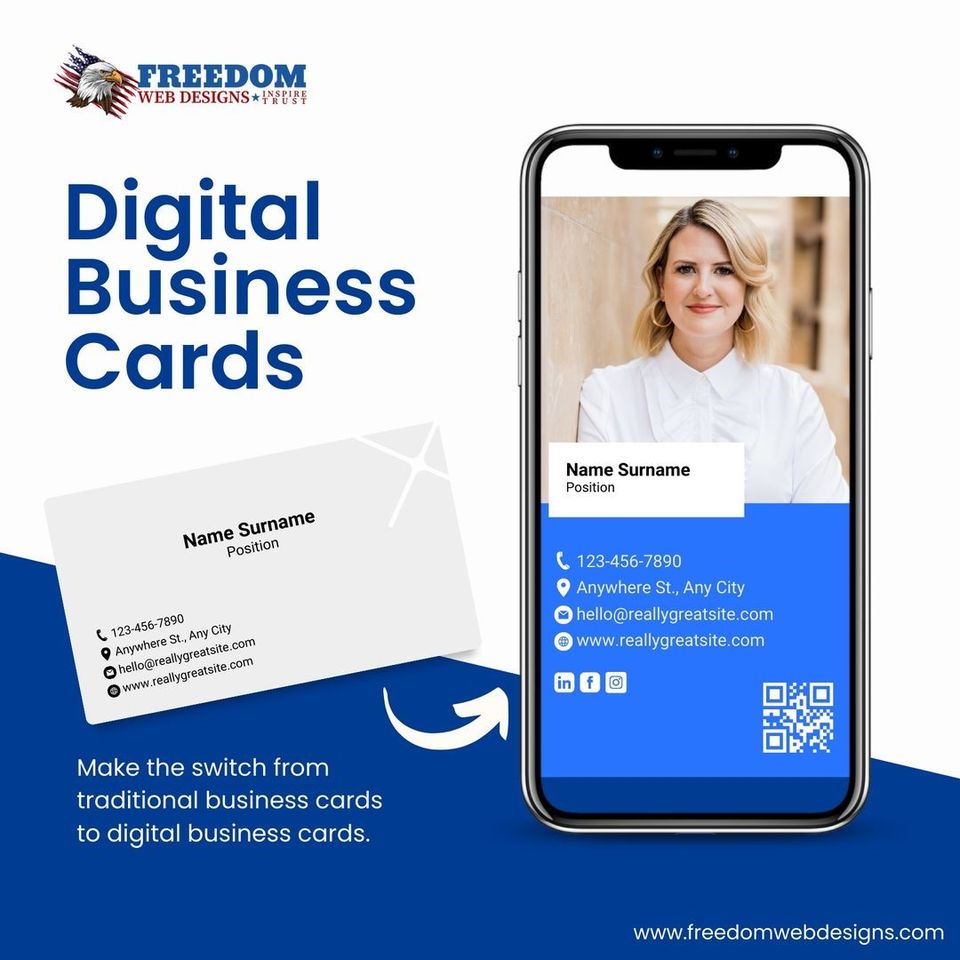 Free Digitalized Business Cards
Networking on Steroids!

Share Information Instantly

Compatible with all smartphones.
Both iPhones and Androids.  Works on all devices.  No App Required by either party. 
Share your information in person or across the globe in seconds.
Share with a tap, scan, or send.
Tap
Tap one of our accessories to a smart phone to share your virtual card instantly.
Scan
Share your custom QR code in person or on marketing material to share your card.
Send
Send your virtual business card as a text, email, airdrop or more to share your card.
This link is just one of the many types that we have to offer. 
Contact Us
for more information on the others.  Thank you!